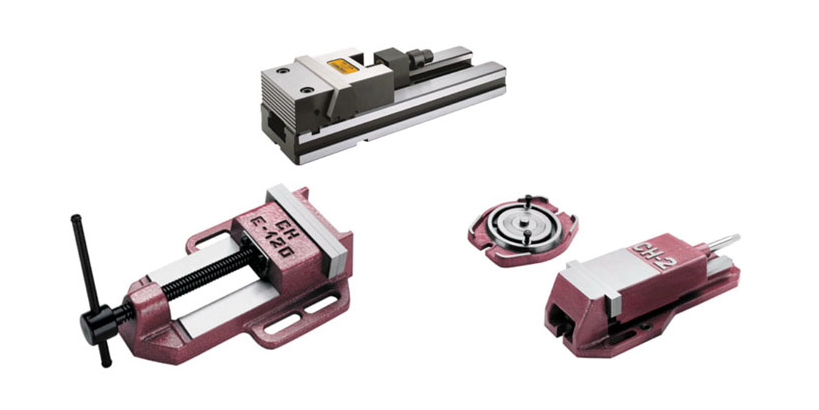 We offer Machine Vices from both Crucelegui Hermanoes ( CH ) in Spain and Homges Machinery in Taiwan. A considerable range is available including the popular CH Model CHE-120 as illustrated. This vice is ideal for use on standard Drilling Machines and is often sold with the popular Arboga A 2608 Drilling Machine. A larger version is available – Model CHE-200.
The CH Model CH 2 is an example of a good quality Milling Machine Vice which is available with or without Swivel Base. The illustrated Precision Vice Model T2 has become increasingly popular for use on CNC Machining Centres as well as conventional Turrett Milling Machines.
The T2 features high precision clamping with rapid adjustment to a range of different sized workpieces using the precision rack and sliding jaw.
Various models are available in the range
For full information on both the CH and Homges range please visit :